The following locations have temporary detours in place.
MM 181.5 to MM 181.8 – Starting June 6, 2022, a 0.3-mile section of trail spanning from the west side of the Highway 40 Salt Creek bridge to the Davisdale Conservation Area parking lot will be closed while MODOT crews replace the bridge. The affected area is roughly 3 miles west of the Rocheport trailhead. The map below shows the detour that can be taken around the closure. Signs will be posted directing trail users to the detour. Click here for a PDF of the detour map.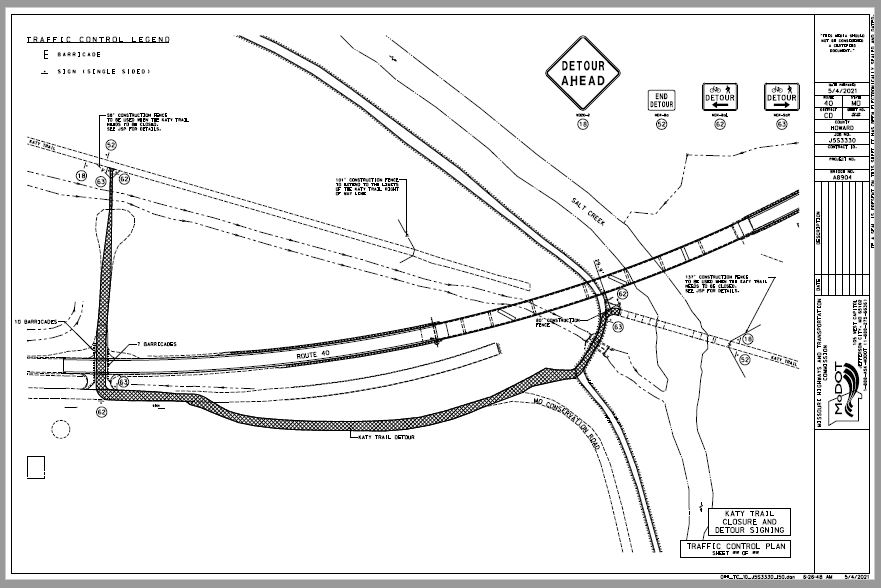 For information on potential flood impacts to the trail, please visit the Potential Flood Locations page.