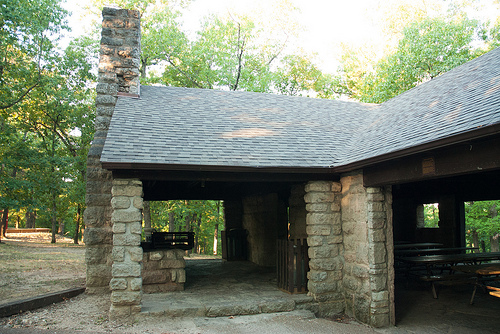 Enjoy a picnic lunch at one of three picnic areas located at both public beaches and the McCubbins Point area of the park. These areas include tables, outdoor grills, restroom facilities (open seasonally) and playground equipment nearby.
Picnic Shelters
Two open picnic shelters can be reserved for a variety of large outings and family gatherings accommodating as many as 50 to 100 guests. The shelters, one at each beach, can be reserved at the rates listed below. If not reserved, the shelters are available at no charge on a first-come, first-served basis. Water is available at both shelters.
Shelter Reservations
To reserve a shelter or check for availability, visit our reservation page* or contact the park at 573-348-2694.
*Shelters can be reserved online from 30 days to 12 months in advance of the day of use. Reservations for arrival dates less than 30 days out can be made only by contacting the park.
Playgrounds
Playgrounds are available near each picnic area.